Resources
The Metalevel Here I blog from time to time about my main passion: Model Driven Development, DSLs, and Code Generation.
Essential Tooling for Metamodeling and Code Generation.
Work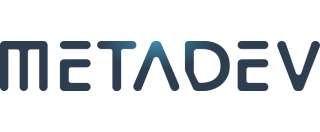 Building and growing Metadev.

Avaliable to help & provide guidance on: DSLs, development, coaching development teams and startups. Courses and guidance on: Software Architecture, Microservices, CI, DI, Docker, cloud deployments, scalability, agile and process improvement.
Skills
Technical:
Software Development, Product Innovation, Software Architecture, Software Development Process Improvement, Software Modeling, DSLs, Code Generation, API design, Scalability.
Machine Languages:
NodeJS, JavaScript, TypeScript, AngularJS, MongoDB, C#, HTML, CSS, JSON, YAML, XML, TeX, & LaTeX.
Human Languages:
Spanish
(native)
, English
(high)
, Valencian
(understood)
Soft skills:
Communication, critical thinker, creative, passionate, team-worker.
Bio
Pedro J., founder of Metadev, has worked in the field of Software Models and Code Generation for the last 15 years. In the Technical University of Valencia he earned his PhD in Computer Science studying the field of
Modeling and code generation for business User Interfaces
. Later on, in the industry, he has been involved in the creation of products like OlivaNova for CARE Technologies, and more recently
Hivepod
and
Buildup
for Icinetic. He also have done consulting for Capgemini working as Software Architect. He has played the roles of Developer, Researcher, Software Architect, R&D Director, and CTO. Nowadays, he is a freelance and works independently.
Research & Publications
Patents
Projects
Personal Projects
Past Employer Projects
Talks, Presentations, Videos, & Podcasts
In English
In Spanish
Legacy old personal website